Anodising is used in many different applications -
One job we have doing for some time really sparked our interest. By looking at some of the parts as shown in the photo below we were certainly wondering what the product could be for.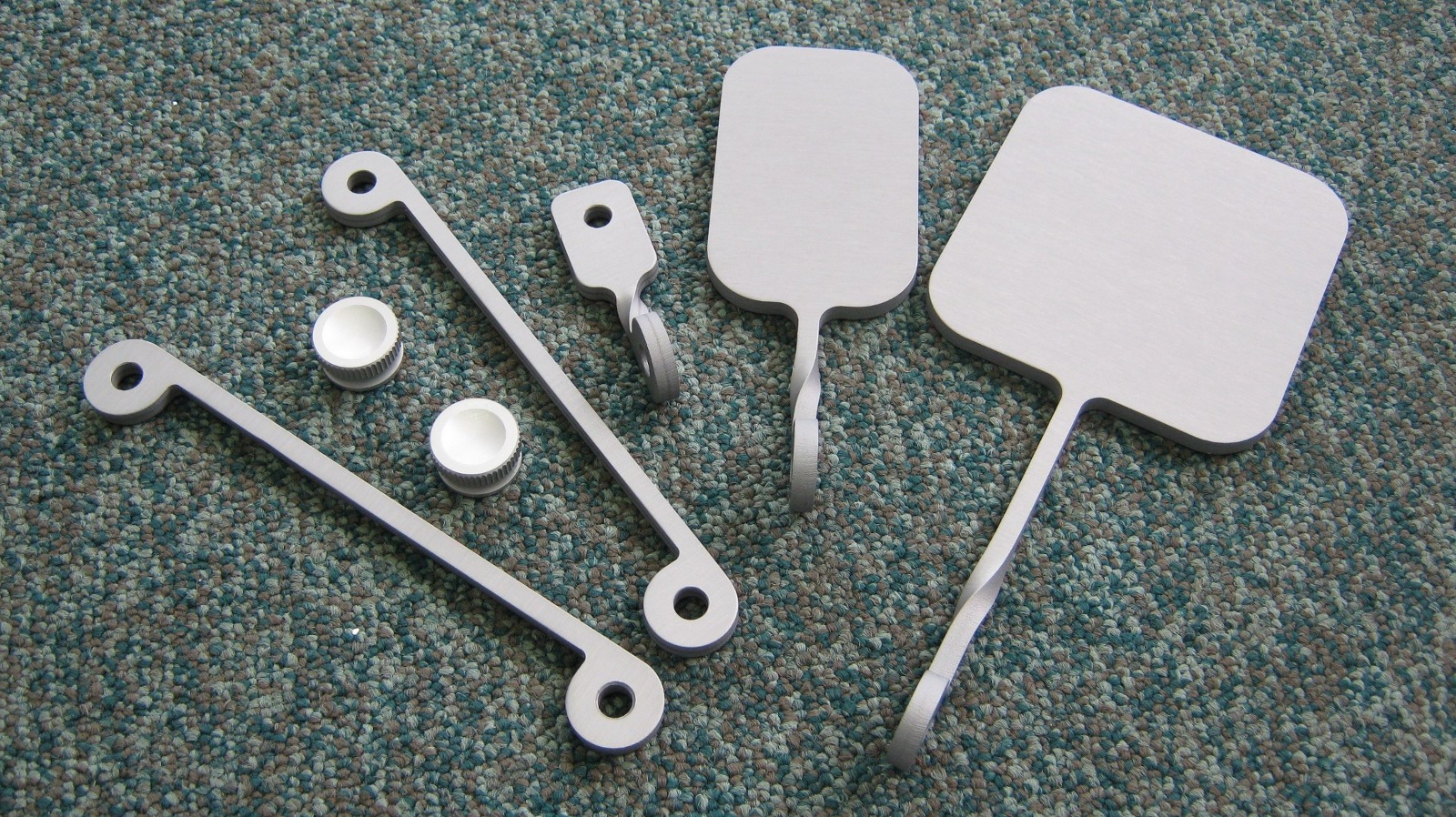 These parts, as it turns out, go to make up a unit that is for mobile device usability testing. Basically it allows you to capture or share user interaction with mobile devices during user experience research, product demonstrations or classroom presentations. The product is made here in New Zealand and is sold under the name Mr Tappy. From an anodising point of view, these parts are nice to anodise. The finish is matt natural with a coating thickness that is no less than 20 microns. The cut sheet parts are 5083 alloy and the anodising results in a lovely deep grey finish. The turned knobs are 6061 grade and while anodised according to the same parameters the anodised result is much lighter. This job really highlights the impact that different grades of alloy can have on the look of the anodised finish.
Here are a video the customer sent through of the finished product so we could see how it all comes together.
It certainly continues to amaze us as to what interesting and cool products are made here in New Zealand. If you are keen on finding out more about this device, then check out the website - Mr Tappy